14 Years Manufacturer Lyophilized royal jelly powder Wholesale to Guatemala
Short Description:
[Products Name]  Royal jelly powder,Lyophilized royal jelly powder [Specification]  10-HDA 4.0%, 5.0%, 6.0%, HPLC [Gerneral feature] 1. Low antibiotics, Chloramphenicol< 0.1ppb 2.Organic certified by ECOCERT, according to EOS & NOP organic standard; 3.100% pure with no additives; 4. More easily absorbed into the body than fresh royal jelly 5. Can be easily produced into tablets. [Our advantages] 600 bee farmers, 150 units of bee-feeding groups located in natural mountains; Organic c...
Product Detail
Product Tags
With our excellent management, strong technical capability and strict quality control system, we continue to provide our clients with reliable quality, reasonable prices and excellent services. We aim at becoming one of your most reliable partners and earning your satisfaction for 14 Years Manufacturer Lyophilized royal jelly powder Wholesale to Guatemala, We sincerely welcome friends from all over the world to cooperate with us on the basis of long-term mutual benefits.
---
[Products Name]  Royal jelly powder,Lyophilized royal jelly powder
[Specification]  10-HDA 4.0%, 5.0%, 6.0%, HPLC
[Gerneral feature]
1. Low antibiotics, Chloramphenicol< 0.1ppb
2.Organic certified by ECOCERT, according to EOS & NOP organic standard;
3.100% pure with no additives;
4. More easily absorbed into the body than fresh royal jelly
5. Can be easily produced into tablets.
[Our advantages]
600 bee farmers, 150 units of bee-feeding groups located in natural mountains;
Organic certificated by ECOCERT;
NON-antibiotics, widely exported to Europe;
Health Certificate, Sanitary Certificate and Quality Certificate are available.
[Lyophilized technology]
Lyophilized technology, also known as Freeze-drying, it is a dehydration process typically used to maintain activity of all nutrition ingredients in royal jelly, also to make the royal jelly convenient for transport. Freeze-drying works by freezing the material and then reducing the surrounding pressure to allow the frozen water in the material to sublimate directly from the solid phase to the gas phase. This technology can maintain all activity of nutrition ingredient.
Lyophilized royal jelly powder is processed directly from fresh royal jelly.
3kgs fresh royal jelly is used to make 1kg lyophilized royal jelly powder.
During all the production process, there is no additives.
[Packing]
5kg/bag, 25kgs/drum
1kg/bag, 20kgs/carton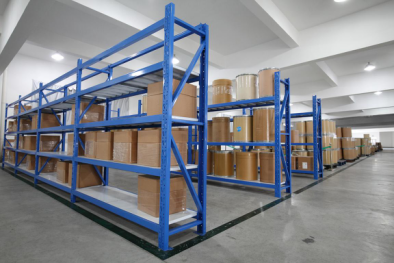 Main indices of physical and chemic in Lyophilized royal jelly
| | | | |
| --- | --- | --- | --- |
| Ingredients Indices | Lyophilized royal jelly | Standards | Results |
| Ash | 3.2 | <5 | Complies |
| Water | 4.1% | <7% | Complies |
| Glucose | 43.9% | <50% | Complies |
| Protein | 38.29% | >33% | Complies |
| 10-HDA | 6.19% | >4.2% | Complies |
[Our work flow]
Our Lyophilized Royal Jelly Powder is produced in this way: we lyophilize the fresh royal jelly by advanced freeze-drying facilities without losing any nutritional ingredients, reserving the natural ingredients in utmost, and then make them into the form of powder, for any food additives are not needed to add.
The raw material we use is the natural fresh royal jelly which is up to the export standard . We process our products strictly according to export standard. Our workshop is up to the requirements of GMP.
Royal Jelly powder has been selected as drug excipients by many European and American pharmaceutical producing enterprises.Meanwhile it is applies to health food and cosmetics industries.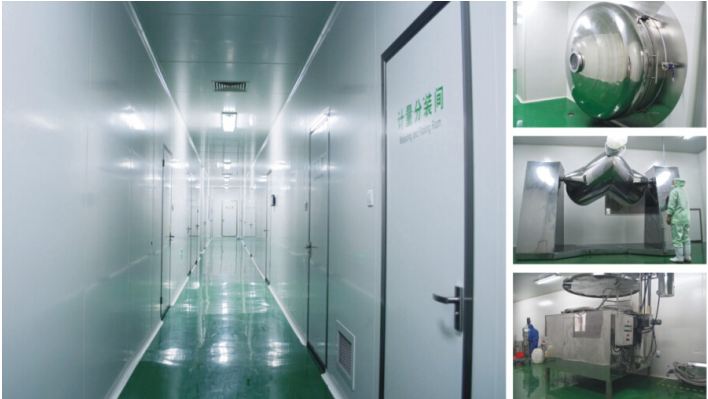 [Quality control]
Traceability record
GMP standard production
Advanced inspection equipment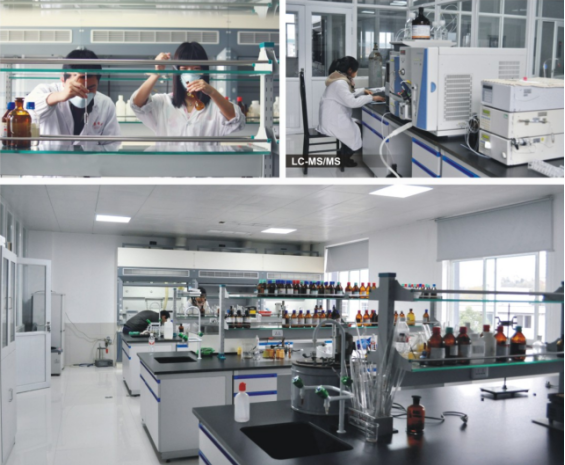 [Function]
1.Enhances the immune system
2.Promotes wound healing
3.Has antitumor/anticancer properties
4.Lowers cholesterol levels
5.Increases fat metabolism
6.Is a powerful antioxidant
7.Regulates blood sugar levels
[Applications]
It's widely used in health tonic, health pharmacy, hairdressing and cosmetic area, and mainly was applied in capsules, troche and oral liquids etc.
Previous:
Yohimbe bark extract
---


Trà Xanh và Nấm Linh Chi là hai dược liệu quí trong tự nhiên giúp ngăn chặn tế bào ung thư, mà không làm tổn hại đến các tế bào lành.
Đây là một trong các video phóng sự được làm tại Đài Loan, ghi nhận các trường hợp thực tế đã điều trị thành công bệnh Ung thư bằng cách kết hợp các phương pháp hiện có với Cao Khô Linh Chi Đỏ Reishimax & Chiết Xuất Trà Xanh Tegreen'97.
Bạn hãy chia sẻ cho thật nhiều người biết để giúp họ hoặc người thân có thêm phương pháp thiết thực thoát khỏi căn bệnh quái ác này nhé.
Để biết thêm chi tiết về cơ chế tác dụng xin vui lòng liên hệ qua email songtresongkhoe@gmail.com
More and more proofs of EGCG in green tea and Polysacchride in Lingzhi help killing maglinent cells but protect healthy cells.
This is one of video reports from Taiwan, about successful testimonials of different type cancer patients who applied a combine treatment of current oncology plus high concentrate red Ganoderma Lucidum mushroom (Reishimax) and green tea high concentrate (Tegreen'97)
Please share to more friends and beloves to help them get rid of this devil disease
For more details on treatment and dosage please contact through email songtresongkhoe@gmail.com


Xylitol Reduces Plaque,
Fights tooth decay & cavities,
Remineralizes Tooth Enamel,
Fights and prevents ear infections,
Is safe for Diabetics and Hypoglycemics,
Has a low Glycemic Index of 7,
Has 40% less calories than sugar,
Inhibits bacteria,
Reduces yeast growth and candida albicans,
Enhances protective factors in saliva,
Minimal effect on blood glucose levels,
Reduces sugar contact time on teeth…
Many studies done in Europe and North America have clinically proven the dental advantages of xylitol but how does it work? Here is a brief explanation: Streptococcus mutans bacteria. (S. mutans) is the primary cause of tooth decay. S. mutans is a common bacteria that lives in the plaque that is continually building up on our teeth. This bacteria ferments the sugar and carbohydrates from our diets. A by-product of the fermentation is an acid that erodes away the protective tooth enamel and forms cavities. However, it has been discovered that S. mutans are not able to digest xylitol, so fermentation and acid production is stopped. As the bacteria were exposed to more xylitol over time, their numbers decreased and they became less aggressive. So people who use more xylitol in place of sugar decrease their oral bacteria levels and experience far less plaque, tooth decay and cavities. Since these bacteria are no longer able to live in the mouth, they get washed down the throat with saliva and die a miserable death in the flood of stomach enzymes and acids. It has been clinically proven that xylitol aids in the remineralization of tooth enamel. The tooth enamel is the hard layer that protects the teeth from harmful substances like sugar and acids.
Other studies have clinically proven that eight grams of daily, oral xylitol use reduces the occurrence of Acute Otitis Media (AOM) or ear infections by 40%. Also, the unborn baby also benefits from mother's xylitol consumption. Still other researchers at the University of Minnesota, using rabbits have found a correlation between poor dental health and high blood pressure and coronary clotting which leads to heart attacks. Results still must be confirmed in humans. Researchers at the State University of New York-Buffalo in a new study found people with poor dental health had almost twice the risk of emphysema and other lung diseases. The worse the dental health of the person, the greater the risk. The germs and bacteria in the saliva travels through the throat to the lining of the lungs making it more susceptible to infection with common respiratory germs.
The herb, STEVIA rebaudiana, has been used for centuries by the Guarani Indians of Paraguay, who had several names for the plant, several of which are Kaa'-he-E, Caa'-ehe, or Ca-a-yupe- all. referring to the sweet leaf or honey leaf. It is commonly known in South America as yerba dulce meaning sweet herb. The Guarani used stevia nutritionally and medicinally. The plant came to the attention of the rest of the world when South American naturalist, Bertoni, "discovered" the plant in the late 1800′s. After his report,. the herb became widely used by herbalists in Paraguay. Stevia's most obvious and notable characteristic is its sweet taste. However, the sweet taste is not due to carbohydrate-based molecules, but to several non-caloric molecules called glycosides. Individuals who cannot tolerate sugar or other sweeteners can use stevia. The first glycoside molecule was isolated from stevia in 1931 by two French chemists named Bridel and Lavieille and called stevioside. During WW II, sugar shortages prompted England to begin investigation of stevia for use as a sweetener. Cultivation began under the direction of the Royal Botanical Gardens at Kew, but the project 'was abandoned in the aftermath of the war. Japan began cultivating stevia in hothouses in the 1950′s. By the 1970′s, Japan started using stevia commercially and today, they are the biggest users of the extract, which has captured 50% of Japan's sweetener industry. Other aspects of stevia are capturing people's attention. The herb is sold in some South American countries to aid diabetics and hypoglycemics. Research has shown that a whole leaf concentrate has a regulating effect on the pancreas and helps stabilize blood sugar levels. Stevia is therefore useful to people with diabetes, hypoglycemia, and Candidiasis. Other traditional uses of stevia are: lowers elevated blood pressure (hypertension), digestive aid that also reduces gas and stomach acidity, and for obesity. The herb acts as general tonic which increases energy levels and mental acuity. Stevia has been shown to inhibit the growth and reproduction of bacteria that cause gum disease and tooth decay, making it an excellent addition to tooth pastes and mouthwashes. Many people have reported improvement in their oral health after adding stevia concentrate to their tooth paste and using it, diluted in water, as a daily mouthwash.
Send your message to us: