Wholesale Distributors for Bilberry extract Factory in Orlando
Short Description:
[Latin Name] Vaccinium myrtillus l. [Plant Source] Wild bilberry fruit cultivated from Sweden & Finland [Specifications] 1) Anthocyanidins 25% UV (Glycosyl removed) 2) Anthocyanins 25% HPLC 3) Anthocyanins 36% HPLC [Particle size] 80 Mesh [Loss on drying] ≤5.0% [Heavy Metal] ≤10PPM [Pesticide residue] EC396-2005, USP 34, EP 8.0, FDA [Storage] Store in cool & dry area, keep away from the direct light and heat. [Package] Packed in paper-drums and two plastic-bags inside. [General feat...
Product Detail
Product Tags
With our rich experience and considerate services, we have been recognized as a reliable supplier for many international buyers for Wholesale Distributors for Bilberry extract Factory in Orlando, We always hold the philosophy of win-win, and build long-term cooperation relationship with customers from around the world.We believe that our growth base on customer's success, credit is our life.
---
[Latin Name] Vaccinium myrtillus l.
[Plant Source] Wild bilberry fruit cultivated from Sweden & Finland
[Specifications]
1) Anthocyanidins 25% UV (Glycosyl removed)
2) Anthocyanins 25% HPLC
3) Anthocyanins 36% HPLC
[Particle size] 80 Mesh
[Loss on drying] ≤5.0%
[Heavy Metal] ≤10PPM
[Pesticide residue] EC396-2005, USP 34, EP 8.0, FDA
[Storage] Store in cool & dry area, keep away from the direct light and heat.
[Package] Packed in paper-drums and two plastic-bags inside.
[General feature]
1. 100% extracted from European bilberry fruit, approved ID test from ChromaDex andAlkemist Lab;
2.Without any adultery of other relative species of Berries,such as Blueberry,  Mulberry,Cranberry,etc;
3. Pesticide residue: EC396-2005, USP 34, EP 8.0, FDA
4. Directly import the frozen fruit from North Europe;
5. Perfect water solubility,water insolubles<1.0%
6. Chromatographic fingerprint match EP6 requirement
[What is bilberry fruit]
Bilberry (Vaccinium Myrtillus L.) is a kind of perennial deciduous or evergreen fruit shrubs, mainly found in subarctic regions of the world as in Sweden, Finland and Ukraine, etc. Bilberries contain dense levels of anthocyanin pigments, which was said popularly to have been used by World War II RAF pilots to sharpen night vision. In fork medicine, Europeans have been taking bilberry for a hundred years. Bilberry extracts entered the healthcare market as a kind of dietary supplement for effects on vision enhancement and visual fatigue relief.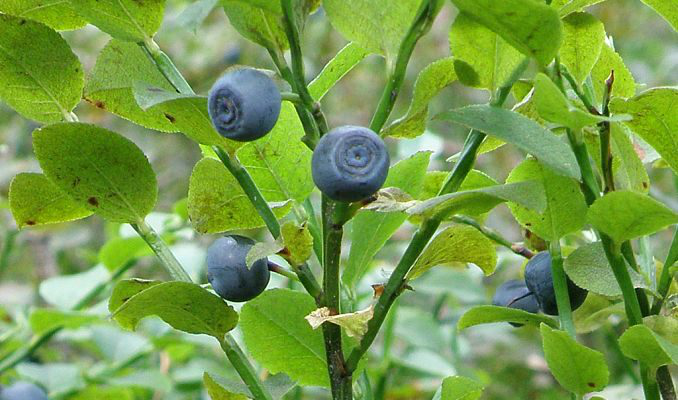 [Function]
Protect and regenerate rhodopsin and cure the eye diseases;
Prevent the cardiovascular diseases
Antioxidant and anti-aging
Softening blood capillary, enhancing the heart function and resisting cancer
Previous:
Yohimbe bark extract
---


Lloyd Wright, author of the just released Hepatitis C: A Do-It Yourself Guide for Health, talking Oxymatrine, a powerful herb extract from China that he sells at Alternative Medicine Solution. Matrine and oxymatrine are the two major alkaloid components found in sophora roots. They are obtained primarily from Sophora japonica (kushen), but also from Sophora subprostrata (shandougen), and from the above ground portion of Sophora alopecuroides. The matrines were first isolated and identified in 1958; they are unique tetracyclo-quinolizindine alkaloids (see Figure 1) found only in Sophora species thus far. An intensive investigation into the pharmacology and clinical applications of these alkaloids has gone on for the past decade and remains one of the focal points of Chinese medical research. The main clinical applications are treatment of people with cancer, viral hepatitis, cardiac diseases (such as viral myocarditis), and skin diseases (such as psoriasis and eczema).
The crude herb and crude hot-water extracts of sophora have been available in the West for more than 25 years. An alkaloid fraction of sophora roots containing a standardized level of oxymatrine and matrine (20%) was first introduced by the Institute for Traditional Medicine, and made available to practitioners in tablet form under the name Oxymatrine (White Tiger) in 1998. It has been used without reported side effects. In China, the alkaloids are often given by injection, but this method of administration is not acceptable in the West, so oral dosing is used here instead. When taken orally, much of the oxymatrine is converted to matrine; to get high blood levels of oxymatrine, it must be given by injection. However, it is unclear whether oxymatrine is clinically more effective than matrine. Chinese researchers have also used the alkaloids in capsule form, with results that appear similar to the injection. Sophora is also administered in complex formulas made as decoctions and taken orally.
About Lloyd Wright:
Lloyd Wright attended UCLA for undergraduate work and continued his formal education at Cal Lutheran University majoring in Administration of Justice.
Lloyd's background in Natural Medicine began early in life, as his mother was "the Health Food Fanatic" of the 1950′s. Lloyd's longstanding interest in Natural Medicine was further fueled as nearly everyone in his family has had cancer and most have died from it.
Lloyd contracted Hepatitis C in 1979 from four blood transfusions and a liver biopsy in 1994 revealed Chronic Hepatitis C. After a bout with cancer and the conventional treatments Lloyd went through for his cancer therapy, Lloyd's liver was in bad shape. The medical establishment advised Lloyd to get his papers in order and expect to live another 3 to 5 years, and hope something would come along to help.
Standing up against a legion of medical doctors who insisted Interferon was the only way, he researched the disease and proved them wrong. Through extensive research, and his studies with the highly regarded Dr. John Finnegan, ND, Lloyd created a combination of herbal and glandular remedies that cured him completely of Hepatitis C.
His successful cure coupled with the trauma he experienced while in the hands of medical doctors spurred him to write a book documenting his story and his cure, Triumph Over Hepatitis C. This book has received worldwide recognition and is helping thousands of people to heal themselves. As a Hepatitis C researcher and author, Lloyd has developed more substantial credentials than most doctors or scientists who are often paid by big drug companies.
Through this book, a best seller on the web, and his popular website, http://www.hepatitiscfree.com, Lloyd has reached thousands of people all over the world. This website has one of the most successful Alternative Medicine pharmacies on the internet which provides life-saving, superior quality products to both doctors and patients for Hepatitis C, Cancer, Autoimmune diseases, etc. Those who have tried his program have reported great improvement, while some have reported no longer having a viral load at all.
For more about Lloyd Wright go to http://alternativemedicinesolution.com


This lecture explains about the Griffith experiment about transformation. http://shomusbiology.com/
Download the study materials here-
http://shomusbiology.com/bio-materials.html
Remember Shomu's Biology is created to spread the knowledge of life science and biology by sharing all this free biology lectures video and animation presented by Suman Bhattacharjee in YouTube. All these tutorials are brought to you for free. Please subscribe to our channel so that we can grow together. You can check for any of the following services from Shomu's Biology-
Buy Shomu's Biology lecture DVD set- www.shomusbiology.com/dvd-store
Shomu's Biology assignment services – www.shomusbiology.com/assignment -help
Join Online coaching for CSIR NET exam – www.shomusbiology.com/net-coaching
We are social. Find us on different sites here-
Our Website – www.shomusbiology.com
Facebook page- https://www.facebook.com/ShomusBiology/
Twitter – https://twitter.com/shomusbiology
SlideShare- www.slideshare.net/shomusbiology
Google plus- https://plus.google.com/113648584982732129198
LinkedIn – https://www.linkedin.com/in/suman-bhattacharjee-2a051661
Youtube- https://www.youtube.com/user/TheFunsuman
Thank you for watching
Griffith's experiment, reported in 1928 by Frederick Griffith,[1] was one of the first experiments suggesting that bacteria are capable of transferring genetic information through a process known as transformation.[2][3]
Griffith used two strains of pneumococcus (Streptococcus pneumoniae) bacteria which infect mice — a type III-S (smooth) and type II-R (rough) strain. The III-S strain covers itself with a polysaccharide capsule that protects it from the host's immune system, resulting in the death of the host, while the II-R strain doesn't have that protective capsule and is defeated by the host's immune system. A German bacteriologist, Fred Neufeld, had discovered the three pneumococcal types (Types I, II, and III) and discovered the Quellung reaction to identify them in vitro.[4] Until Griffith's experiment, bacteriologists believed that the types were fixed and unchangeable, from one generation to another.
In this experiment, bacteria from the III-S strain were killed by heat, and their remains were added to II-R strain bacteria. While neither alone harmed the mice, the combination was able to kill its host. Griffith was also able to isolate both live II-R and live III-S strains of pneumococcus from the blood of these dead mice. Griffith concluded that the type II-R had been "transformed" into the lethal III-S strain by a "transforming principle" that was somehow part of the dead III-S strain bacteria.
Today, we know that the "transforming principle" Griffith observed was the DNA of the III-S strain bacteria. While the bacteria had been killed, the DNA had survived the heating process and was taken up by the II-R strain bacteria. The III-S strain DNA contains the genes that form the protective polysaccharide capsule. Equipped with this gene, the former II-R strain bacteria were now protected from the host's immune system and could kill the host. The exact nature of the transforming principle (DNA) was verified in the experiments done by Avery, McLeod and McCarty and by Hershey and Chase. Source of the article published in description is Wikipedia. I am sharing their material. © by original content developers of Wikipedia.
Link- http://en.wikipedia.org/wiki/Main_Page Material source: Molecular Genetics of Bacteria
Larry Snyder (Author), Joseph E. Peters (Author), Tina M. Henkin (Author), Wendy Champness (Author)
Link: http://www.amazon.com/Molecular-Genetics-Bacteria-Larry-Snyder/dp/1555816274
Send your message to us: